Electric Toothbrush vs. Manual Toothbrush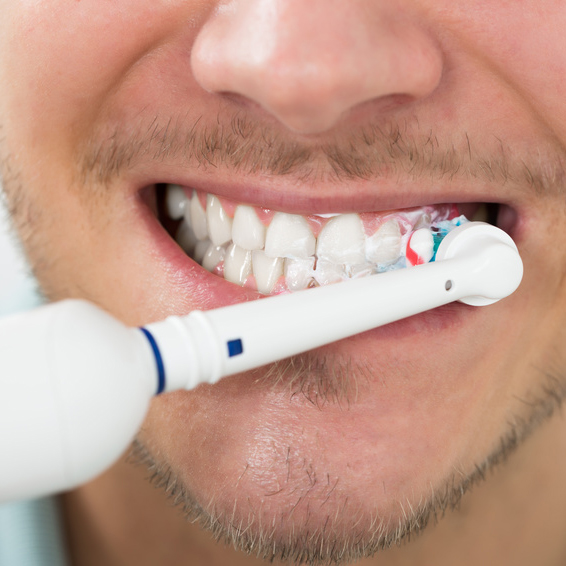 Does an electric toothbrush clean better than a manual toothbrush?
Everyone should do it, preferably twice a day: brushing teeth. In order to achieve an optimal brushing result of the teeth, it depends in particular on the correct brushing technique and the toothbrush. The trend toward electric toothbrushes continues. However, Germans prefer to use a classic manual toothbrush for brushing their teeth, at least according to a survey conducted by the statistics portal statista in 2015. There, just under 65% of respondents said they did not use an electric toothbrush.
But which toothbrush cleans better?
In a pro-and-con comparison, electric toothbrushes perform better overall than conventional manual toothbrushes. Users of manual toothbrushes tend to brush their teeth too briefly, too unsystematically and too firmly. It has been proven that, thanks to adjustable timers, the brushing time for users of electric toothbrushes is significantly longer on average than for users of manual toothbrushes. The latter often brush for less than a minute. In addition, the oscillating rotating brush head of electric toothbrushes effectively removes plaque with up to 40,000 pulsations per minute and up to 8,800 lateral movements and cleans the interdental spaces more thoroughly. Such a brushing performance simply cannot be achieved by hand. Modern electric toothbrushes also have a pressure sensor that warns the user as soon as they press down too hard. This protects sensitive gums and prevents exposed tooth necks.
Due to the high pressure to innovate, development does not stand still. Toothbrush manufacturers are constantly launching new models on the market, with market leader Oral-B leading the way. In addition to now tried-and-tested models such as Precision Clean or Sensitive Clean, a relatively new development is the TriZone toothbrush. The brush head, whose rows of bristles oscillate and pulsate differently, compensates for every flaw, regardless of whether you circle, scrub or merely hold it against your teeth. This should make the switch to an electric toothbrush easier for users, as they can stick to their familiar brushing habits.
Electric toothbrushes are better ... but also more expensive
In conclusion, electric toothbrushes clearly have better cleaning properties, but are also significantly more expensive than manual toothbrushes. Especially if you stick to the replacement frequency recommended by dentists. According to this, the toothbrush or brush head should be changed after three months at the latest. Those who find electric toothbrushes and replacement brush heads too expensive, but still do not want to do without them, should preferably buy online. Here there is sometimes considerable savings potential and a comparison is worthwhile in any case.
---
Our tip for saving
Also try the replacement brush heads from DENTOS. The high-quality brush heads ensure optimum tooth cleaning and oral hygiene and are compatible with the popular Oral-B and Philips electric toothbrushes.
Convince yourself now of the affordable alternative to the expensive brush heads from the manufacturer and order conveniently online!