Wilkinson brand information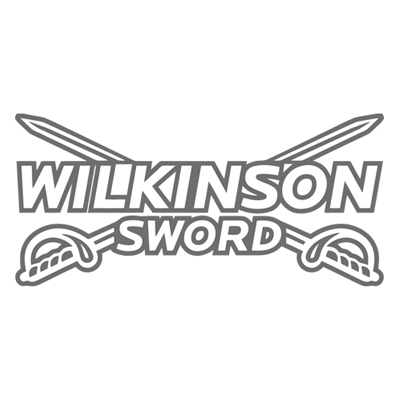 Manufacturing company:
Wilkinson Sword
Contact:
Wilkinson Sword GmbH
Schützenstraße 110
D-42659 Solingen

History
Wilkinson Sword is a world-renowned company that has made a name for itself in the manufacture of razors, razor blades and shaving accessories. In 1772, Henry Nock founded the company, which has its German headquarters in Solingen. After Nock's death, his son-in-law James Wilkinson and later his son Henry took over the company. Up to this point, the focus of the product range was on firearms and swords.
The company Wilkinson Sword Co Ltd. was founded in 1879 when the company headquarters moved to Chelsea. From this point on, more and more articles were added to the range - including razor slicers and razor blades. Up until and especially during the First World War, military equipment was at the forefront of production. From 1918 onwards, the company concentrated increasingly on shaving utensils. But lawn mowers, bicycles and motorcycles were also part of the product portfolio. After the Second World War, when war-relevant goods were increasingly produced again, the return to razor blade production was delayed due to the shortage of metal.
In 1956, however, the time had come. Wilkinson Sword launched its first stainless double-edged razor blade. It was called Super Sword Edge and was Teflon coated. In 1970, the company achieved a market share of 50 percent. The Solingen-based company Osberghaus was taken over and is today one of the best-known locations in the cutlery industry. The first system shaver came onto the market in 1971. At the beginning of the 1990s, the Protector shaver was introduced, a device in which the blades are protected by wires to make shaving even safer. Since then, Wilkinson Sword has been in fierce competition with the American company Gillette.
Throughout its history, the company has been acquired and resold several times. After a merger with a manufacturer of electric shavers, it was called Schick-Wilkinson Sword. Before a merger with the pharmaceutical company Pfizer followed in 2000, which ended in 2003 with the sale of Schick-Wilkinson Sword to the battery manufacturer Energizer Holdings Inc. In Europe, shaving products are marketed under the Wilkinson Sword brand, whereas in America, Australia and Asia they are called Schick. In addition to razor blades, razors, shaving gels, shaving creams and other shaving accessories, the company also manufactures manicure and pedicure products.
---
In our shop you get Wilkinson razors & razor blades:
shaving products for men
shaving products for women

Hydro5 Power Select
Duplo
Pronto
Extra2 Einwegrasierer

Quattro for Women Bikini
Quattro for Women Sensitive
Xtreme3 Beauty
Extra2 Beauty